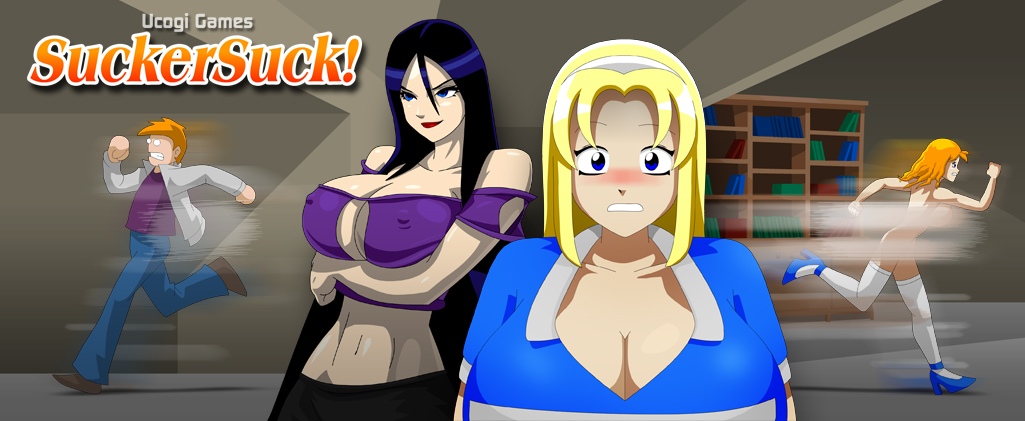 Ucogi's SuckerSuck
A downloadable game for Windows
You play as Dedu, a guy who hired Ucogi to clean up his house. Up until now he was shy, even though he has a huge crush on her. Today however, Ucogi behaves surprisingly naughty, making Dedu happy and scared at the same time! Dedu has to use his mouse skills and track the Dots appearing on the screen, in order to... remain confident! But that's a hell of a task, as many emotional and physical distractions can diminish his performance! These events take place after Ucogi's Saint Patrick's Day.
Background info:
SuckerSuck is a humorous adult game devoted to all the fans who wanted to see Ucogi perform sexual acts. It's the 3rd Ucogi game I ever made (right after Bondage Hangman), and I host it here as part of "Ucogi Legacy" - an effort to preserve Ucogi's Flash games after the death of Adobe Flash.

Check if this game runs in your PC:
• Try the EXE files from the free Ucogi Screensavers.
• Try the free Flash Wrapper from Ucogi Minigames to run SWF files


The game contains many surprises and 10 different endings, most of them animated. So, prepare to have your speed, precision and patience tested! And if you have trouble, check the Ucogi Game Secrets!


Download
Click download now to get access to the following files:
Ucogi SuckerSuck (demo).exe
6 MB
Ucogi SuckerSuck (v2.6).exe
8 MB
if you pay $3 USD or more
Ucogi SuckerSuck (v2.6).swf
2 MB
if you pay $4 USD or more
Ucogi SuckerSuck (v2.6) (Flash Wrapper).zip
6 MB
if you pay $5 USD or more
Ucogi SuckerSuck (v2.6) (open source).fla
31 MB
if you pay $30 USD or more
Comments
Log in with itch.io to leave a comment.

It would have been cooler if the gallery had a cum option
Is there a ultra bundle so I can buy all your works in one shot? I hate having to go through paypal multiple times.

Thanks.
There isn't, but it is an interesting suggestion. I think it should be up to itch.io to add a shopping basket option, because it's hard to guess what Bundle may someone want.
You see, there are a few things to consider:
- Do I wait to release all my Ucogi Games first?
- Do I include Wild West Bimbos? It's not part of Ucogi's timeline.
- Do I include Orphanarium? It has no adult content, which is something that you may not want to pay for.