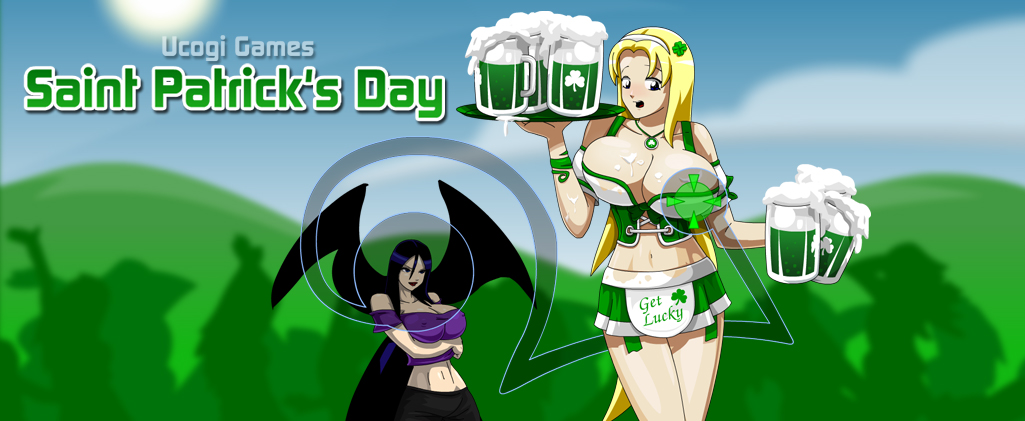 Ucogi's Saint Patricks Day
A downloadable Ucogi game for Windows
Play as Alice and embarrass Ucogi infront of a crowd! Ucogi works as an Irish beer maid but struggles to keep her clothes on, while providing info about the holiday! Hey, who said that adult games can't be educational? And if you have trouble beating it (yes, I mean the game!) check the Ucogi Game Secrets!

Saint Patrick's Day was the very first Ucogi game. It is part of Ucogi Legacy, a step towards preserving Ucogi's Flash games after the unfortunate death of Adobe Flash. Hopefully the .exe file will keep playing for the years to come, giving joy to everyone who is in need of a smile ...or a beer!

Check if the game runs in your PC:
♣ Try the EXE files from the free Ucogi Screensavers.
♣ Try the free Flash Wrapper from Ucogi Minigames to run SWF files.


The game's art is exported in its highest quality for some real world products! Get Ucogi and Alice on posters, mugs, notepads, pillows and even blankets. Click on the mug to visit Ucogi's store!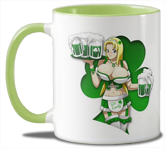 Also, get a free Saint Patrick screensaver here!

Download
Click download now to get access to the following files:
Saint Patrick's Day v3.5.zip (all exe versions)
20 MB
if you pay $3 USD or more
Saint Patrick's Day v3.5.zip (all swf versions + Flash Wrapper)
27 MB
if you pay $4 USD or more
Ucogi Saint Patrick's Day (v35b) (open source).fla
41 MB
if you pay $25 USD or more