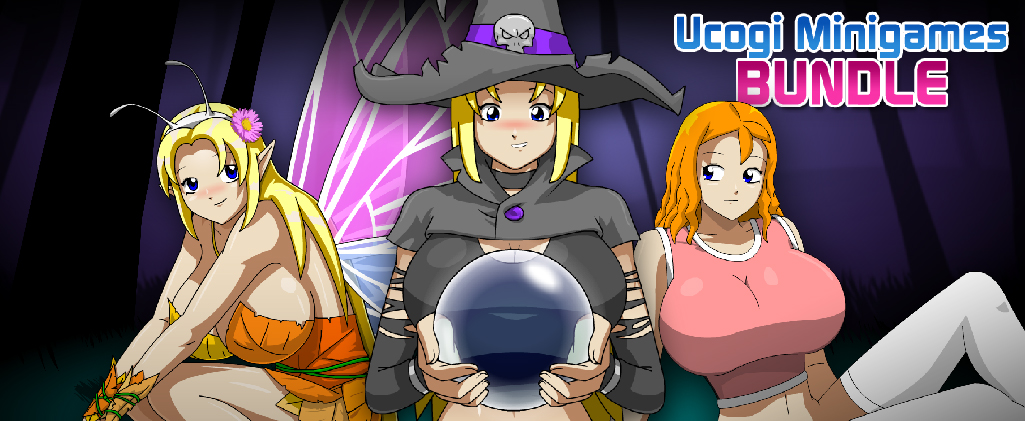 Ucogi MiniGames Bundle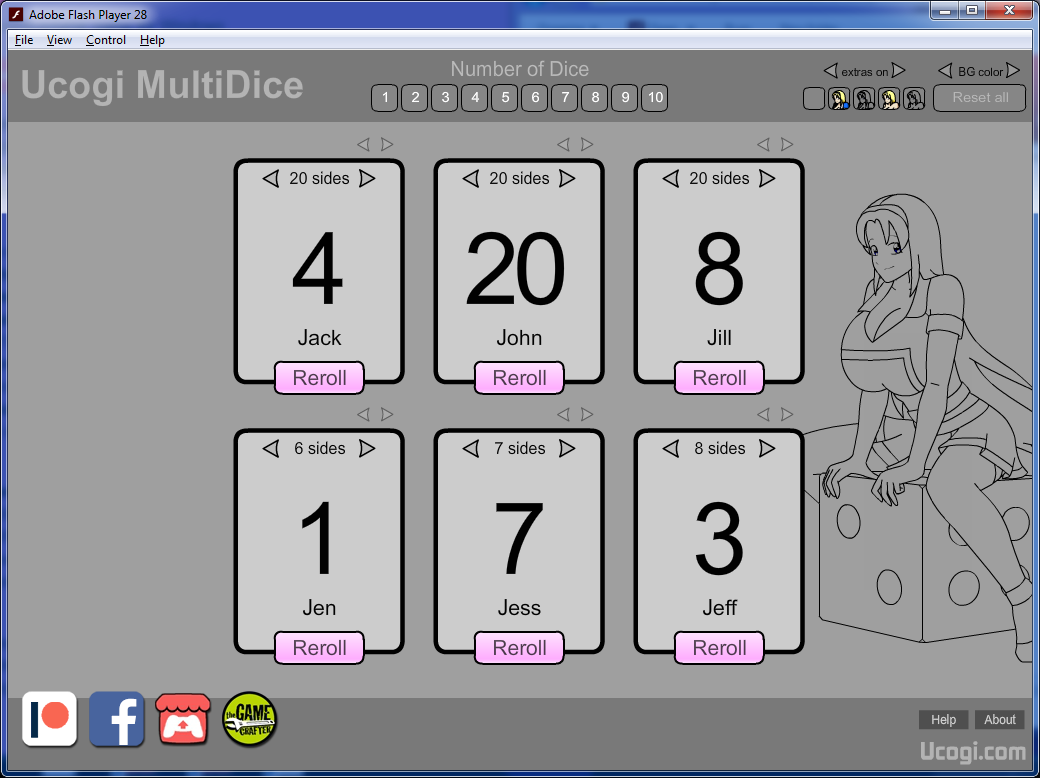 Dice? Awesome!
♥ Play with up to 10 dice!
♥ The dice can have up to 20 sides!
♥ The dice can have your name written on them!
♥ The dice can have different border color!
♥ Change the background lighting!
♥ Move Ucogi around or change her display art: clothes color, nude color, clothes lines, nude lines.
♥ Ignore Ucogi and use the "safe" version with anyone!
You can use this app to play board games or anything else that might need dice! Have fun!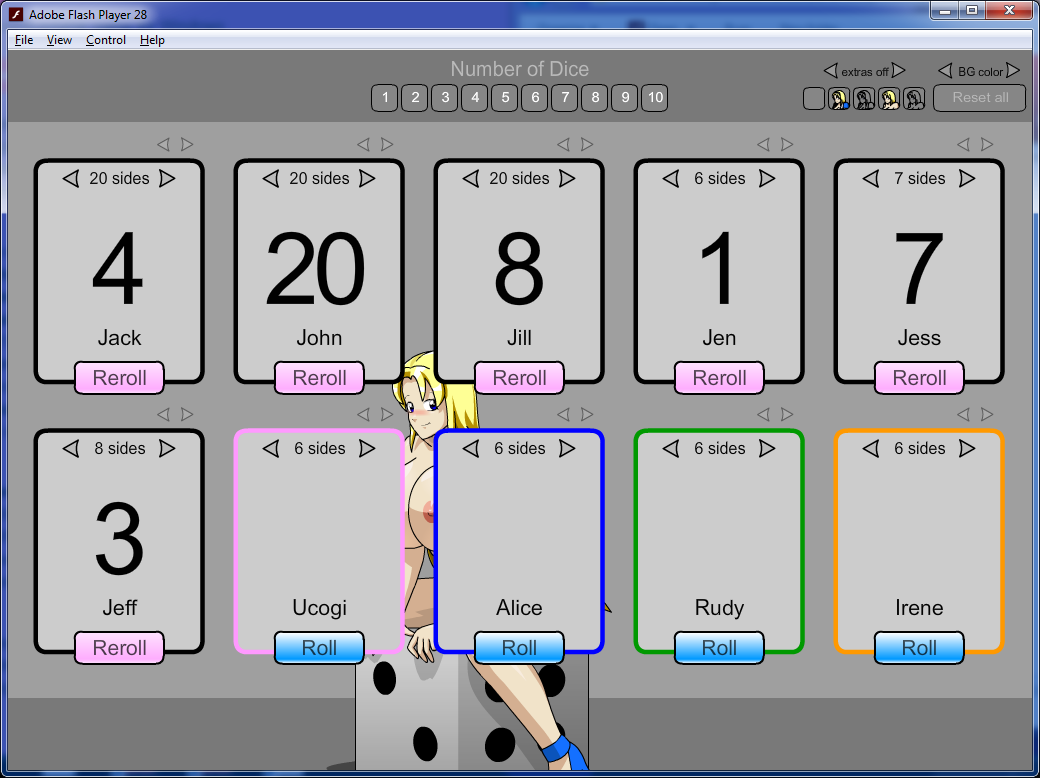 Files
Ucogi MultiDice.zip (swf, exe)
5 MB
Mar 06, 2022
Get Ucogi MiniGames Bundle