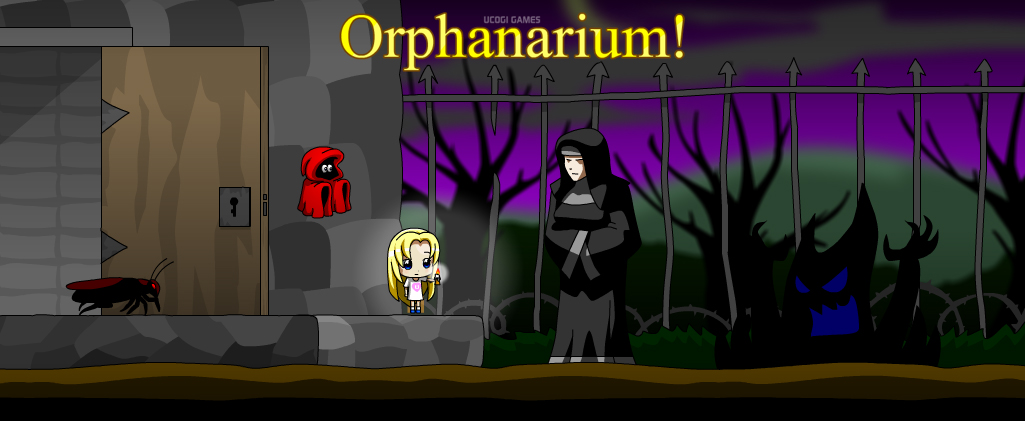 Orphanarium
Jam Winner and Video Analysis!
---
Orphanarium got ranked 1st in several categories of two Game Jams!

⭐ Ranked 1st in Most "Complete" Project
⭐ Ranked 1st in Visuals (Graphics)
⭐ Ranked 1st in Fun
⭐ Ranked 1st in User Interface
⭐ Ranked 1st in Sound/Audio
⭐ Ranked 1st Overall


Cathardigan from Wanderjahre Games played and streamed Orphanarium. His reaction was priceless and his analysis was very interesting. So I made a video with the highlights of his playthrough and I added a few comments that I received, from various people that played my game. Orphanarium surprised Cathardigan in many occasions, so if you want to avoid spoilers about the game, don't watch the whole video! Instead, go and play the game!

After the many comments and feedback, I updated the game to version 2.2:
• Chibi Ucogi in the drawing has a red heart
• The nun doesn't point at the balloon
• The Shade on the stairs won't kill Chibi if she is 2 stairs below it.
• Orphanaruim logo has better shadow
• Awards button in main screen


Thank you all for your support!